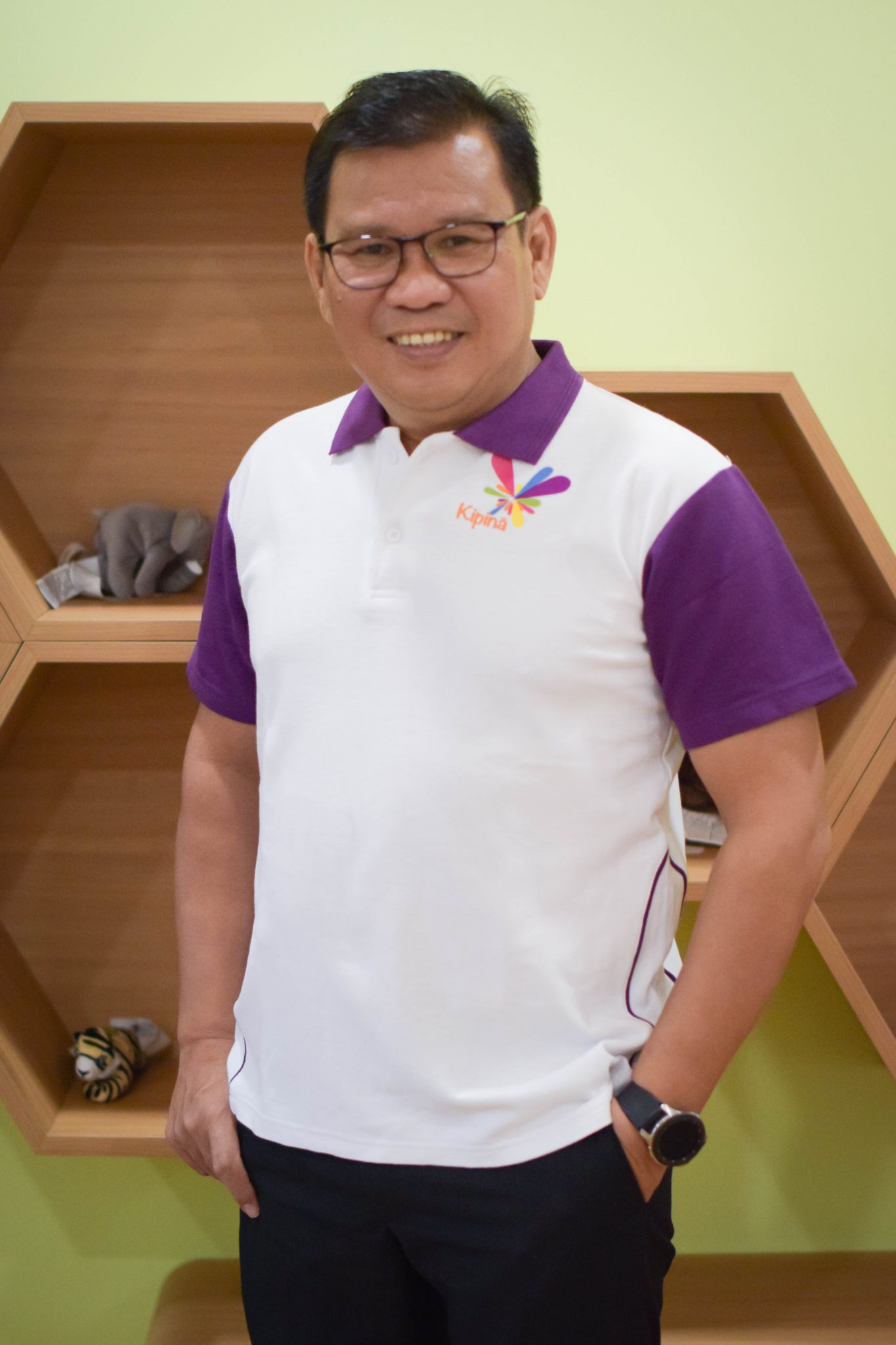 Sudino Lim, SE, MM - Chief Executive Officer
Mr Sudino Lim has been appointed as the CEO of Kipina Kids Indonesia since September 2020.
Mr. Sudino Lim is currently also holding his position as the President at Indonesia School of Technology and Business (ISTB) since 2013, and he has successfully transformed ISTB to become Pradita University. Prior to that he was the CEO at INTI College Indonesia which is an international private higher learning institution. In his role, he oversees the overall operations, including Academic, Finance, Accounting, Compliance and Foreign Affairs. He first joined INTI in 1993 as the Education Counselor, and later became Marketing Manager of Recruitment Office from 1995 to 1999, School Principal from 2000 to 2012, and Managing Director and CEO from 2008 to 2013.

He is also currently the International Division Head of Indonesian Association of Universities, Institutes, Polytechnic, and Colleges (APTISI Region 3) since 2012. He is in charge of initiating and managing international collaborations and relations for private higher education in the country. In 1994, he founded MASTER, a Language Training School and operated the school for 10 years till 2003.

He has been in the education sector since 1990 and is knowledgeable about Indonesia's education system, rules, regulations and competitive landscape, both K12 and higher education. He holds a Master of Business Management and currently resides in Jakarta, Indonesia.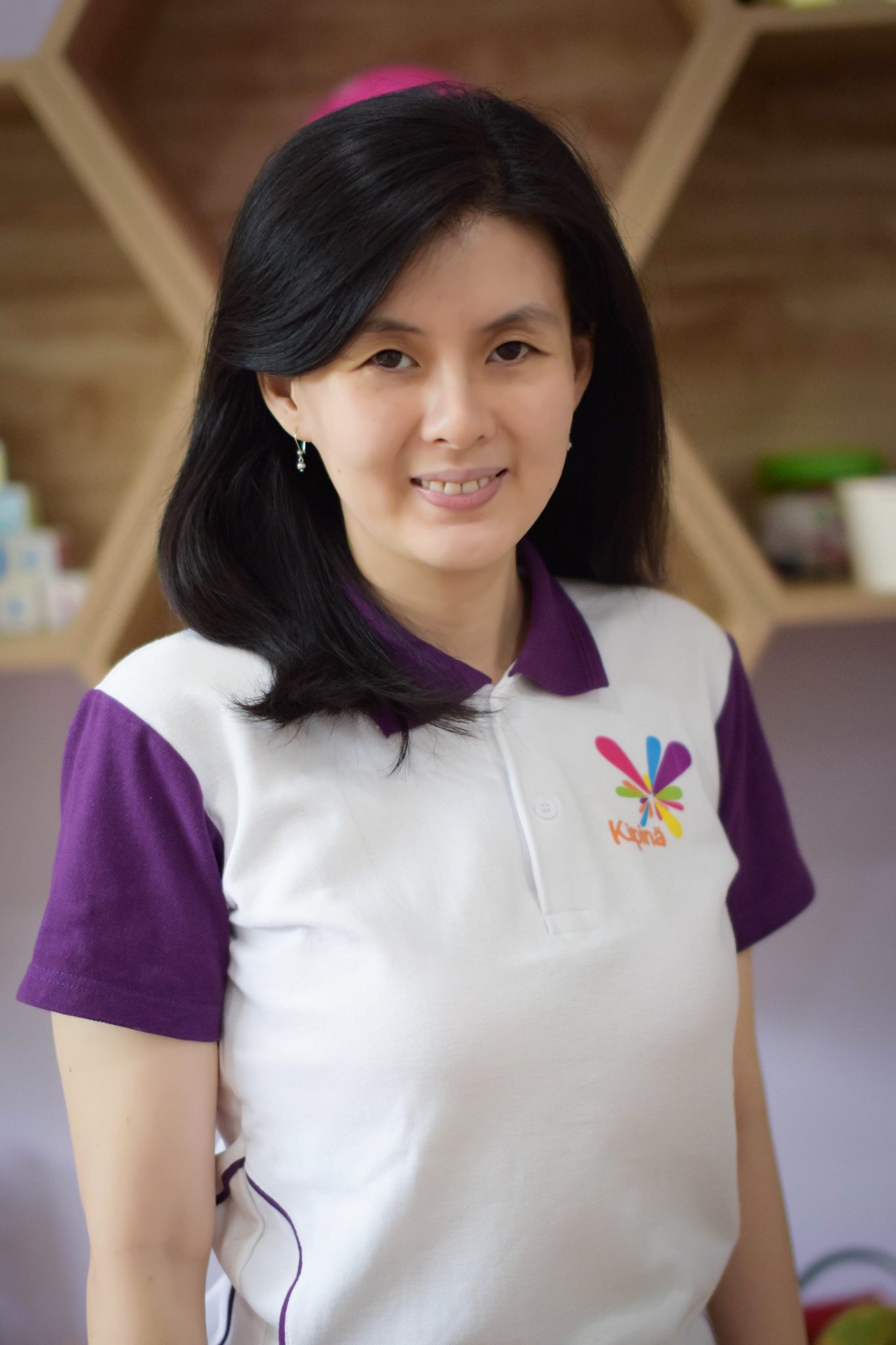 Shirley Puspitawati, M.Sc, M.Ed (Led), CCC, CTM - Director of Operations
Shirley Puspitawati is a passionate educator and leader who has been working in K-12 school setting for 20 years and in reputable institutions. She has post-graduate degrees in Master of Science Communication from London School of Public Relations and Master of Education in Leadership from Morling College, Sydney, Australia. Her love and commitment of learning and passion in education have brought her to the current position as Director of Operations in Kipina Kids Indonesia. She is also actively involved in Indonesian education as content writer and master trainer of Program Pendidikan Guru Penggerak (Indonesian Ministry of Education Culture Research and Technology), committee for Association of Sekolah SPK Indonesia, educational coach, and school audit consultant. She values any encounters she has with the children as she believes that every moment is a teachable moment; a moment to create the sparks of love of learning.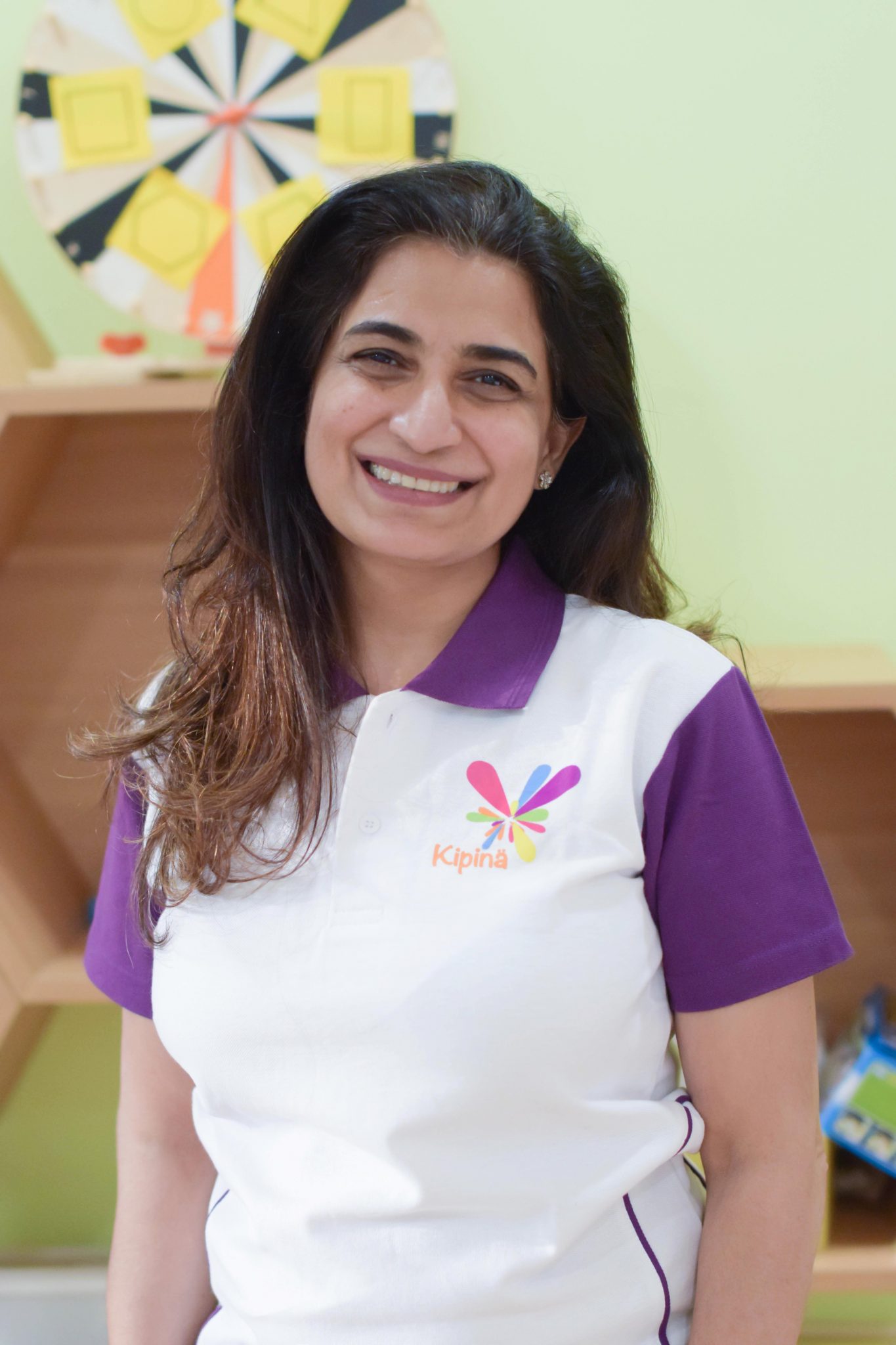 Shareen Ratnani, B.A ( Early Childhood), M.Ed, Mont Dip - Director of Academics
Shareen is the Director of Academics in the Finnish chain of preschools: Kipina  Indonesia. Shareen started off her career in Education 25 years ago. She started her career as an English Trainer and 20 years ago  co-founded a Montessori Preschool . Her passion and expertise lie in the Early Childhood Space. She is a trainer for leaders and teachers and empowers parents  as advocates  of a strong partnership in educating their children. She has been a consultant with GLG, an advisor for preschool set-ups and an internationally certified Montessori trainer.
Shareen believes in lifelong learning and she holds a Bachelor's Degree in Early Childhood studies from University of London, a Masters of Science in Education (curriculum, instruction and assessment) from Walden university, USA. She also holds an international trainers certificate from Montessori Centre International, London in Montessori Pedagogy.  She is an internationally licensed parenting coach with credentials from the Association of Coaching Parents International and Breakthrough Parenting® , USA. Shareen has a certificate in Finnish Early Childhood Education and Care Pedagogy for Lead Teachers and Principals from the HAMK University of Applied Sciences, Finland.  She is very passionate about Character Education in the early years and is a certified Virtues Project Trainer and a Laughter Yoga Teacher.  Shareen delivers high quality training, coaching,  and programmes of learning internationally as a workshop facilitator, keynote speaker, panelist and consultant.
Shareen hosts community workshops and collaborates with the PKK Jakarta to train teachers from underprivileged schools. She is also the Chief Program and Events Officer at the Association of National and Private Schools, Indonesia. Committed to sharing her passion in education,her work is rooted in the belief that lifelong learning  is foundational to life success.  Her journey in education is her passion and her motto is : one leader,teacher or parent can use  education  to change the world.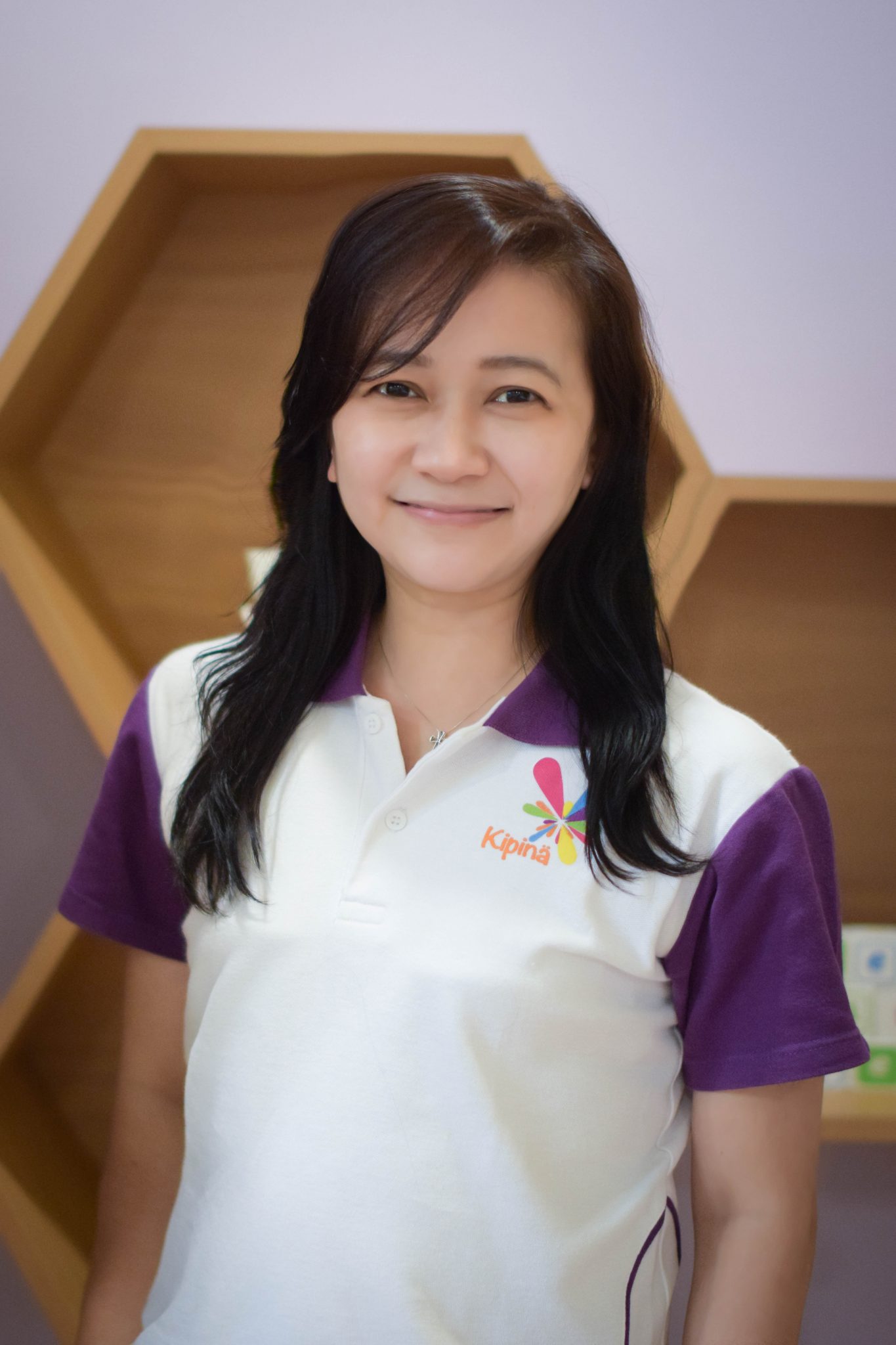 Ria Arini Handoyo, S. Kom, MM - Group Marketing Manager
A highly motivated person who believes that Kipina will be the best preschool in the  world. A mother of two wonderful children who has a passion in marketing. Graduated with a Master of  Management in Jakarta.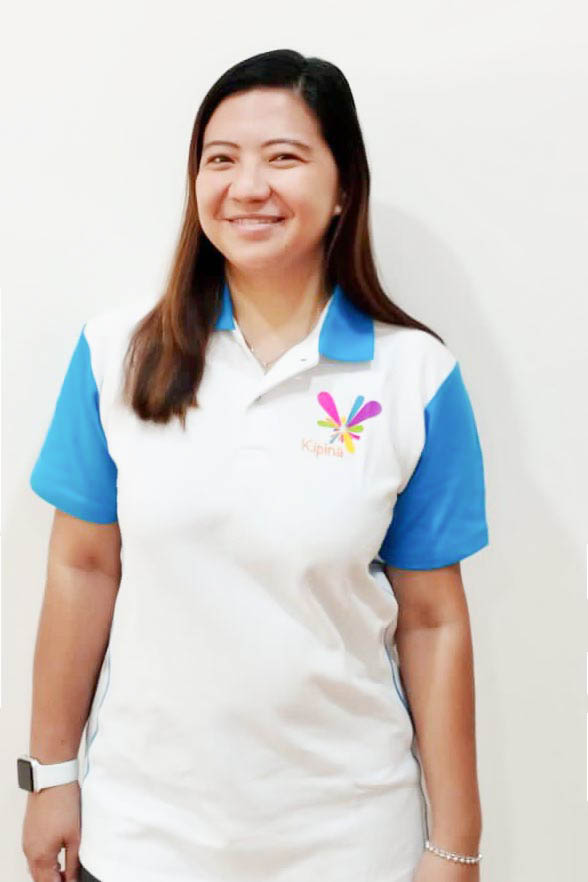 Sriwahyu Tjokrosantoso, S. Kom - Finance Manager
I'm generally a hard working person and I am definitely into my job.
It has been such an honour for me to be taken as one of Kipina's team, because I always knew that Kipina will be among the best preschools in the world.